Low FODMAP Smoky BBQ Sauce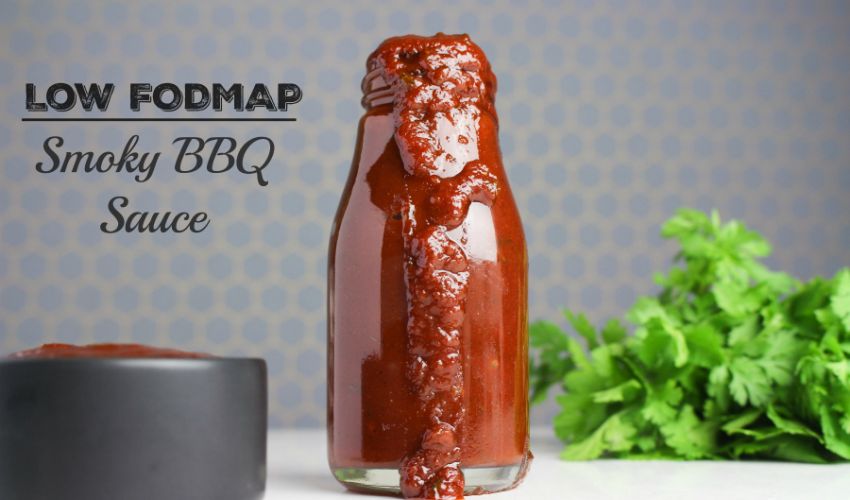 Details
Buying Tips
Gluten Free
Are you excited yet?! You should be... this tasty low FODMAP BBQ sauce is super simple and you can create it in ten minutes. This recipe doesn't include onion or garlic so you can safely enjoy large serves (up to 3 tablespoons per serve). Trust me it is delicious and you will be satisfied with a smaller serve! You can slather this on low FODMAP curly fries, add it to your bbq chicken or use it as a tasty condiment with your homemade burgers.
FODMAP Notes: Despite it's name apple cider vinegar is low FODMAP due to the fermentation process it goes through. Worcestershire sauce is also low FODMAP due to it's fermentation and manufacturing process. According to Monash University, tomato paste is low FODMAP in 2 tablespoon (28g) serves. This means this sauce recipe is low FODMAP providing you divide it into more than 11 serves. This recipe also includes a low FODMAP serve of golden syrup, so just remember to follow our portion size guidelines.
Replacing golden syrup: FODMAP Friendly have just finished testing molasses for FODMAPs and it is low FODMAP in 5g serves. A dietitian from FODMAP Friendly has advised me that you can safely replace the 4 tablespoons of golden syrup in this recipe with molasses (1 teaspoon is used per serve if you consume 3 tablespoons of this BBQ sauce). However, keep in mind that molasses does become high FODMAP in larger serves, just like golden syrup (more information is available through the FODMAP Friendly app). If you do use molasses you might find you need to tweak the recipe slightly to fit your taste preferences.
Switch back from trace gluten free
Buy a gluten free Worcestershire sauce or substitute 1 tablespoon gluten free soy sauce, 1/4 teaspoon Chinese five spice, and 1/2 tsp brown sugar. Often the labels of Worcestershire sauce don't state they are gluten free, so if the ingredients look safe then ring the manufacturer to confirm.
Make sure the dried chives, yellow mustard powder, and smoked paprika are gluten free.
Unless you have coeliac disease, then you do not need to worry about being trace gluten free while on the low FODMAP diet. Gluten is not a FODMAP and small amounts of wheat are low FODMAP.
NUTRITION
i
Nutrition per serve (1 tablespoon):
INSTRUCTIONS
Combine all ingredients in a medium sized saucepan. Bring the ingredients to the boil, then turn down the heat and allow to simmer for 5 to 8 minutes or until all of the brown sugar has dissolved.
Taste and add another pinch of cayenne pepper if you like it spicy! Now is the time to adjust the other flavours (Worcestershire sauce, apple cider vinegar, chives) to suit your taste preferences. If your sauce is too thin, you can thicken it using 

corn starch

dissolved in a little bit of water, then simmer until the sauce is your desired thickness (I didn't need to do this).
This sauce will keep for a month in a sterilised jar in the fridge, or you can pop it into the freezer.

AUTHOR
Alana Scott

REVIEWED BY
Joanna Baker (APD)