Low FODMAP Carrot & Corn Fritters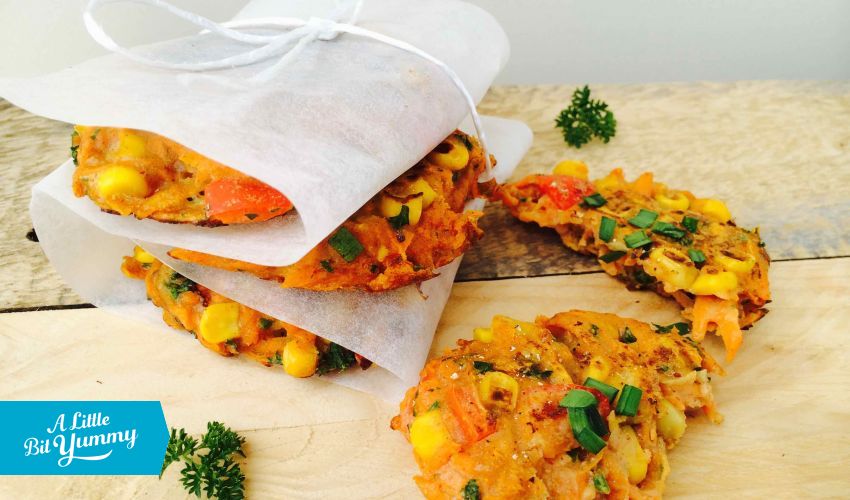 Details
Buying Tips
Gluten Free
Dairy Free
These low FODMAP carrot and corn fritters are packed full of veggies and make a delicious lunch time snack! According to Monash University research sweet corn can be high FODMAP, but it is safe to consume 1/4 cup (43g) of corn kernels per person (low FODMAP level) (Source: Monash University App). This works out to be three fritters per person, however if you are not sure how you will handle corn then start by trying one. These fritters can be served hot or cold and the batter will last several days in the fridge.
#LowFODMAP #GlutenFree #DairyFreeOption #NutFree #SoyFreeOption
Switch back from trace gluten free
Make sure the self raising flour is gluten free. I used one made from a mixture of rice flour, maize starch, tapioca starch, sugar, raising agents (450, 500), vegetable gum (Xanthan). Avoid flour blends that contain soy flour, garbanzo bean flour, amaranth, or lupin flour.
Wheat/gluten can be added to dried herbs and spices so check that they are gluten free.
Unless you have coeliac disease, then you do not need to worry about being trace gluten free while on the low FODMAP diet. Gluten is not a FODMAP and small amounts of wheat are low FODMAP.
Use soy milk made from soy protein or a different low FODMAP milk substitute (almond milk, hemp milk, rice milk, coconut milk) instead of lactose free milk. Lactose free milk is considered low FODMAP.
NUTRITION
i
Nutrition Per Serve (Dairy Free):
INSTRUCTIONS
Grate the carrots, deseed and dice the red bell pepper, and measure out the corn kernels. Finely chop the chives and parsley.
In a large bowl whisk together the eggs and soy protein milk (lactose free milk or milk substitute). Then mix in the gluten free self raising flour, paprika and cumin. Stir through the corn, carrot, red bell pepper, chives and parsley until well mixed. Season with salt and pepper.
Place a large non-stick fry pan over medium heat and spray with oil. Spoon 1/4 cup mixture per fritter into the pan. Cook four to six fritters at a time - flattening them slightly so they are not too thick. Allow to cook for 3 to 4 minutes per side, until golden brown and cooked through. Make sure you stir the mixture before cooking each batch.
Serve three fritters per person.

AUTHOR
Alana Scott

REVIEWED BY
Kate Watson (RD)
RECIPE COLLECTIONS
Christmas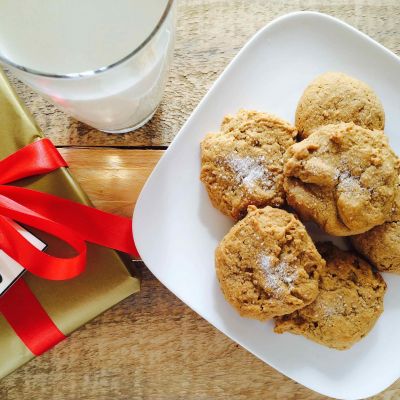 Vegetarian Options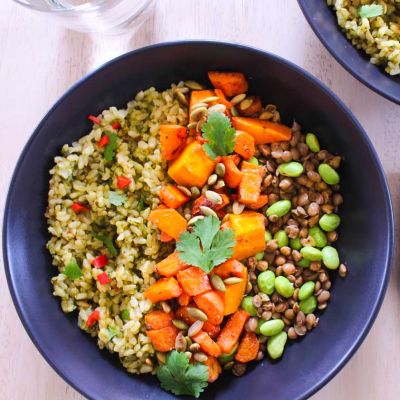 Lunch