Low FODMAP Blueberry Smoothie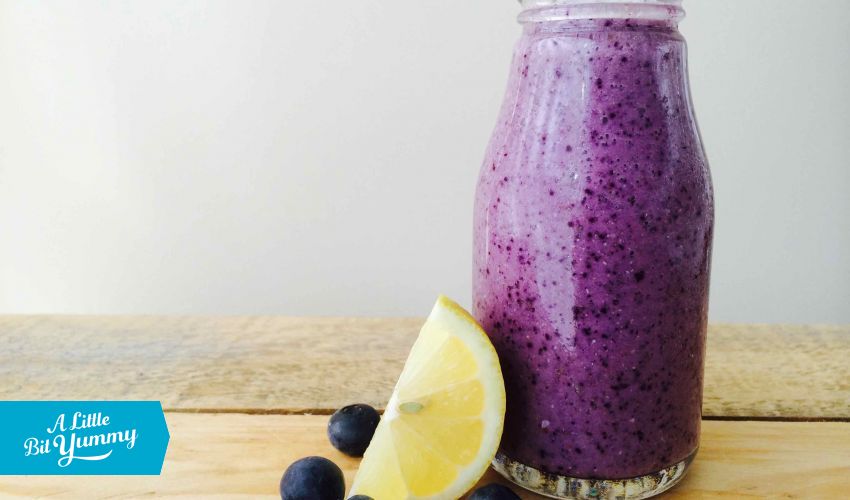 Details
Buying Tips
Dairy Free
This low FODMAP blueberry smoothie is delicious and a great way to start the day. A lot of smoothies that say they are low FODMAP still contain too many servings of fruit for one sitting. We have invested a lot of time creating a great tasting smoothie which only contains 1 & 1/3 servings of safe low FODMAP fruit per serve, which is in line with the amount of fruit Monash University and Kate Scarlata use in their smoothie recipes.
FODMAP Note: Common bananas when they are firm (unripe - green or just yellow) are low FODMAP in 100g serves, however they become high FODMAP for fructans when ripe (yellow with brown spots).
Switch back from trace gluten free
If you decide to use a soy based ice cream, buy one that is made from soy protein (low FODMAP) and not whole soy beans which could be high FODMAP. You could also swap the ice cream out for plain lactose free yoghurt (make sure it doesn't contain inulin or high FODMAP sweeteners). 
When using bananas make sure you use common bananas and not sugar bananas.
Check your rice protein powder for high FODMAP sweeteners & additives - you can ordered it online you can't find it in a health store.
Make sure you use pure maple syrup (low FODMAP) not maple flavoured syrup (potentially high FODMAP).
Make your lemon juice from fresh lemon.
Use soy milk made from soy protein or a different low FODMAP milk substitute (almond milk, hemp milk, rice milk, coconut milk) instead of lactose free milk. Lactose free milk is considered low FODMAP.
NUTRITION
i
Nutrition Per Serve with Lactose Free Milk & Yoghurt:
i
Nutrition Per Serve (Dairy Free):
INSTRUCTIONS
Place the soy protein milk (lactose free milk or milk alternative), frozen blueberries, vanilla soy ice cream (lactose free ice cream or yoghurt) in the blender. If your frozen banana is in a large chunk I would recommend slicing it into smaller pieces so it blends easier. Add the frozen banana, ice cubes, rice protein powder, chia seeds, maple syrup (if using), and lemon juice to the blender.
Blend until smooth.
Serve immediately. It is better to drink this smoothie straight away, otherwise it will melt and separate, which will change the flavour.

Note:

Before freezing your bananas peel and break them into 30g (1.06oz) pieces.

AUTHOR
Alana Scott

REVIEWED BY
Kate Watson (RD)