Dark Chocolate Brownie Cookies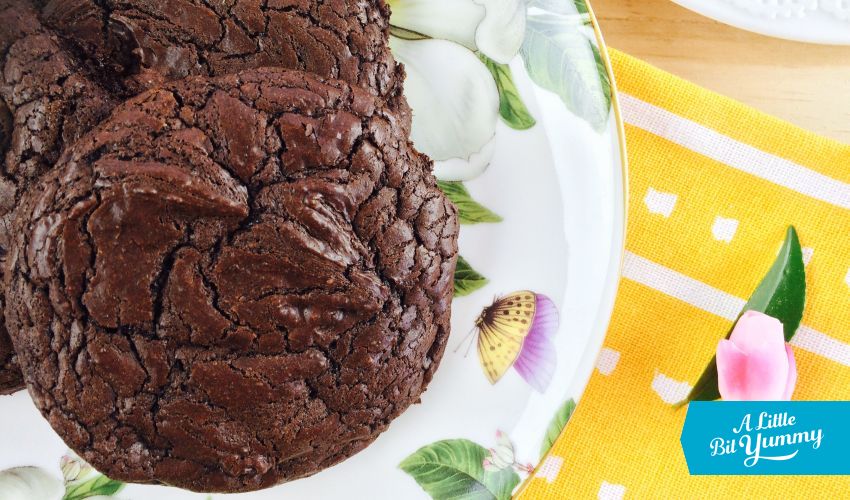 Details
Buying Tips
Gluten Free
Dairy Free
These dark chocolate brownie cookies go beyond being a little bit yummy and are down right decadent… These cookies were developed for chocolate lovers and are also completely low FODMAP so you can indulge in one to two cookies at a time.
#LowFODMAP #GlutenFreeOption #DairyFree #NutFree #SoyFreeOption
Switch back from trace gluten free
Buy a gluten free plain flour or gluten free all purpose flour. The one I used contains these ingredients: maize starch, rice flour, tapioca starch, rice bran, & guar gum. Avoid flour blends that contain soy flour, garbanzo bean flour, amaranth, or lupin flour.
Choose a dark chocolate that doesn't contain inulin or high FODMAP sweeteners like inulin, honey, high fructose corn syrup, agave syrup. Also avoid dark chocolate that contains high FODMAP fruit or nuts.
Make sure the cocoa powder, baking soda, and dark chocolate are gluten free.
Unless you have coeliac disease, then you do not need to worry about being trace gluten free while on the low FODMAP diet. Gluten is not a FODMAP and small amounts of wheat are low FODMAP.
Make sure your dark chocolate is dairy free. Avoiding dairy in these products will help you reduce your lactose intake if you are on the low FODMAP diet.
Use a dairy free spread or olive oil spread instead of butter. Butter is considered low FODMAP.
NUTRITION
i
Nutrition Per Cookie (Dairy Free):
i
Nutrition Per Cookie (with Dairy):
INSTRUCTIONS
Preheat your oven to 160°C / 320 ºF bake function and place the wire racks just above and below the centre of the oven.
In a medium sized bowl place the all purpose gluten free flour, cocoa powder, baking soda and salt. If your cocoa powder is really lumpy you will need to put it through a sieve to refine it. Then whisk all the dry ingredients together until they are well mixed.
In a medium sized saucepan melt 150g (5.29oz) of the dark chocolate with the dairy free spread (olive oil spread or butter). Use a medium-low heat setting and stir the mixture constantly so it doesn't burn (do not leave the chocolate mixture as it will burn). You can use a double broiler if you prefer.
Remove the saucepan from the heat and whisk in the eggs, white sugar, and vanilla extract.
Then mix the wet and dry mixtures until they are well combined. Then roughly chop the remaining 100g (3.53oz) of chocolate and fold them into the cookie mixture.
Line two flat baking trays with baking paper. Spoon the wet dough onto the trays in small balls (flattened if you need to - the mixture should be quite wet so you shouldn't need to do this) a few centimetres apart (the cookies will expand so make sure they are spread out). The dough should make about 32 cookies.
Place the baking trays in the oven. Cook for five minutes and then turn the trays around and cook for another five minutes. You want to remove the cookies just after the top layer cracks so they don't dry out too much. Allow to cool for five minutes before transfering to wire cooling racks.
These cookies go great with tea and coffee and should last about five days in an air tight container. Remember to limit yourself to 1 to 2 cookies at a time. Enjoy!

AUTHOR
Alana Scott

REVIEWED BY
Kate Watson (RD)
RECIPE COLLECTIONS
Drinks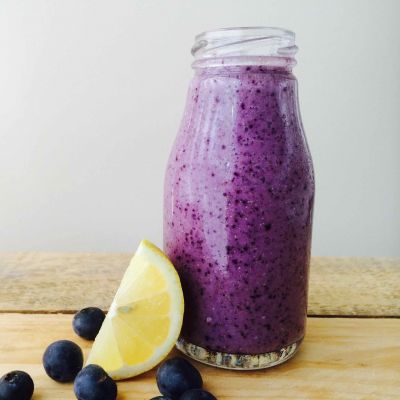 Lunch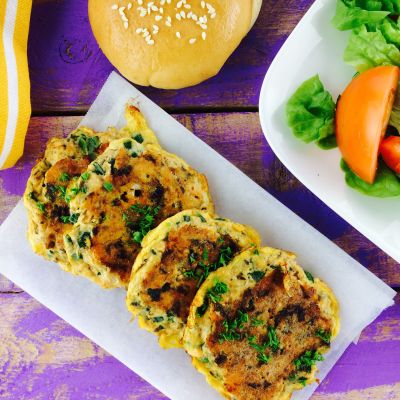 Condiments