Low FODMAP Vegan Shepherd's Pie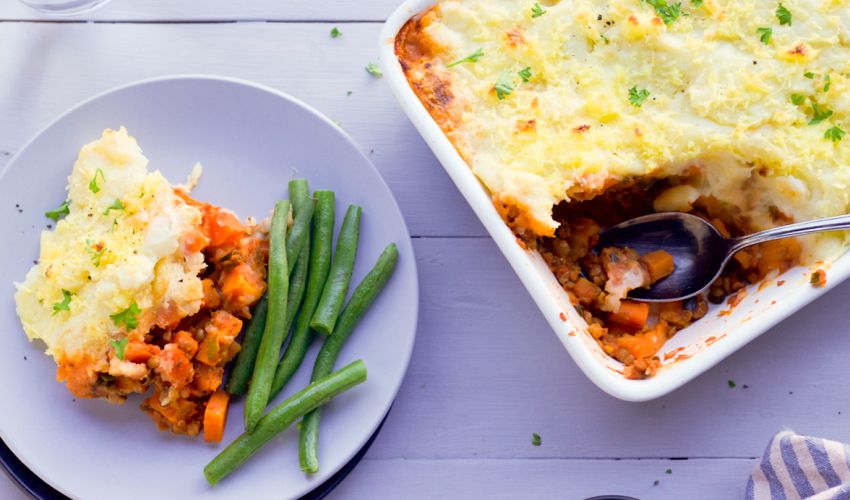 Details
Buying Tips
Gluten Free
Dairy Free
This low FODMAP Vegan Shepherd's Pie is the perfect comfort food! The vegan cheese really makes this dish, but if you don't mind eating a little dairy then try swapping it out for cheddar cheese. I've purposefully kept this recipe super simple, but feel free to add more herbs and spices to make it even more delicious.
FODMAP Note On Lentils: Canned lentils are low FODMAP in 1/2 cup serves according to Monash University. Just make sure you drain and rinse them well before using. Then divide the recipe into the recommended number of serves.
Switch back from trace gluten free
Make sure you buy a leek that has long green tips, as you can't use the white/light green leek bulb.
Choose a low FODMAP pumpkin like Japanese pumpkin (Kabocha). If possible avoid using butternut pumpkin/squash (contains moderate levels of FODMAPs at a 60g serve). Japanese pumpkin is also known as Kabocha squash, Kent squash/pumpkin and buttercup pumpkin.
Garlic infused oil is found in the oil section of your local supermarket.
Make sure the plain crushed/chopped tomatoes (canned) and low FODMAP vegetable stock do not contain onion, garlic or other high FODMAP ingredients.
Check the vegan soy based cheese does not include onion, garlic or coconut flour in the ingredients.
Wheat/gluten can be added to dried herbs and spices so check that they are gluten free.
Unless you have coeliac disease, then you do not need to worry about being trace gluten free while on the low FODMAP diet. Gluten is not a FODMAP and small amounts of wheat are low FODMAP.
Use a dairy free spread or olive oil spread instead of butter. Butter is considered low FODMAP.
INSTRUCTIONS
Preheat the oven to 190ºC (375ºF) bake function. Grease a large oven proof dish.
Prepare the leek by finely dicing the green leaves, peel and dice the carrot and pumpkin (or sweet potato) into really small cubes. Next peel and dice the potatoes. Drain and rinse your lentils. Roughly chop the pumpkin seeds (or walnuts).
Place the potatoes into a large saucepan, cover with water and bring to the boil. Allow to simmer for 15 minutes until tender. Drain, add the dairy free butter and salt, then mash until smooth. Add a splash of low FODMAP milk if your mash is too dry.
While the potatoes cook, make the pie filling. Heat a large frypan over medium heat. Add the garlic infused oil, then sauté the leek tips for 1 to 2 minutes until fragrant. Add the carrot and pumpkin (sweet potato) then sauté for 4 to 5 minutes, stirring frequently. Next add the canned tomatoes, stock, rinsed lentils, pumpkin seeds (or walnuts), a sprinkle of thyme, and paprika. Then season generously with salt and pepper. Turn down the heat and allow to simmer for 15 to 20 minutes until thick. 
Transfer the filling into the oven proof dish and top with the mashed potato. Sprinkle with grated vegan cheese. Bake in the oven for 20 minutes, then place under the grill for a couple of minutes until golden brown.
Serve the vegan shepherd's pie with a side of steamed green beans.

AUTHOR
Alana Scott

REVIEWED BY
Audrey Inouye (RD)
RECIPE COLLECTIONS
Drinks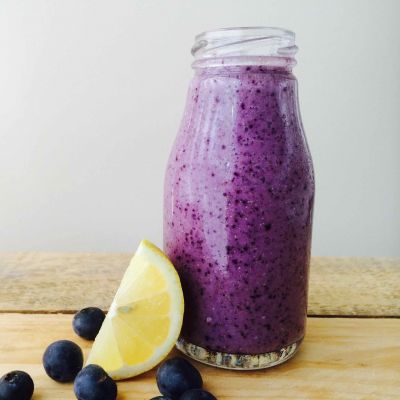 Side Dishes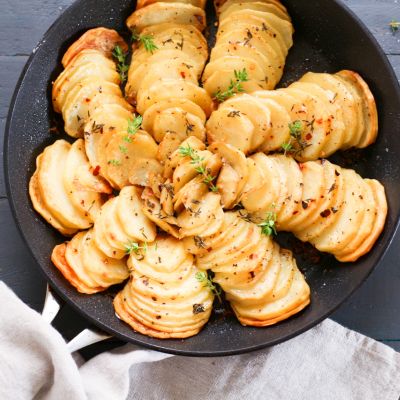 Condiments