Low FODMAP Pumpkin Dip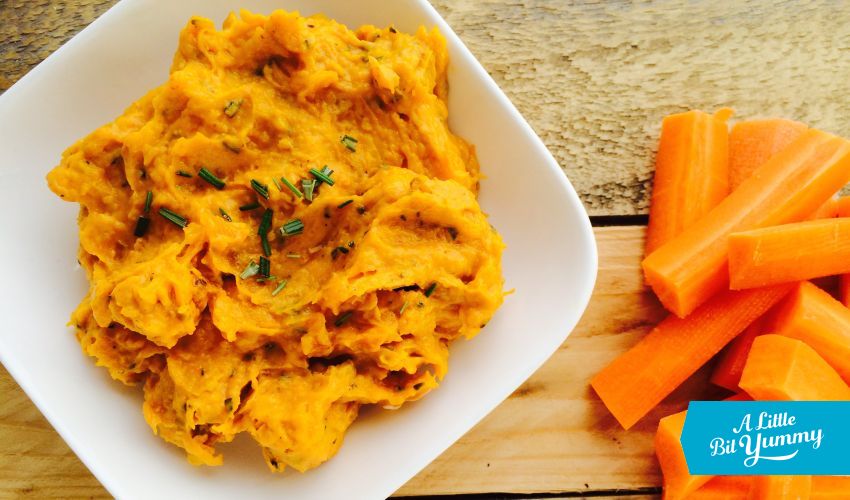 Details
Buying Tips
Gluten Free
Dairy Free
This low FODMAP pumpkin dip is fantastic. You can have it as a yummy spread on toast or serve it as a dip with carrot sticks. Pumpkin selection is really important as some pumpkins are high FODMAP – please see the buying tips. According to Monash University, a low FODMAP serving of Jap pumpkin is 60g (Source:Monash University App), this means you need to divide the dip into the recommended number of serves.
#LowFODMAP #GlutenFreeOption #DairyFree #NutFree #EggFree

Switch back from trace gluten free
Choose a low FODMAP pumpkin like Japanese pumpkin (Kabocha). If possible avoid using butternut pumpkin/squash (contains moderate levels of FODMAPs at a 60g serve). Japanese pumpkin is also known as Kabocha squash, Kent squash/pumpkin and buttercup pumpkin.
Make sure the mayonnaise does not contain onion, garlic or other high FODMAP ingredients.
Make your lemon juice from fresh lemon.
Garlic infused oil is found in the oil section of your local supermarket.
Make sure the mayonnaise is gluten free.
Wheat/gluten can be added to dried herbs and spices so check that they are gluten free.
Unless you have coeliac disease, then you do not need to worry about being trace gluten free while on the low FODMAP diet. Gluten is not a FODMAP and small amounts of wheat are low FODMAP.
Make sure your mayonnaise is dairy free. Avoiding dairy in these products will help you reduce your lactose intake if you are on the low FODMAP diet.
INSTRUCTIONS
Preheat the oven to 200ºC (390ºF) bake function. Peel and deseed the pumpkin. Cut into small bite sized pieces. Place in a baking dish, drizzle with neutral oil and season with salt and pepper. Roast for 25 to 30 minutes until cooked through and slightly browned. Allow to cool for 10 minutes.
Finely chop the fresh rosemary leaves.
Place the pumpkin in the food processor along with the mayonnaise, lemon juice, fresh rosemary, paprika, and garlic-infused olive oil. Process until smooth. If you don't have a food processor you can mash the dip by hand.
Season the dip with salt if needed.
Serve cold with toasted low FODMAP bread or carrot sticks.
The dip will keep for up to four days in the fridge.

AUTHOR
Alana Scott

REVIEWED BY
Kate Watson (RD)
RECIPE COLLECTIONS
Snacks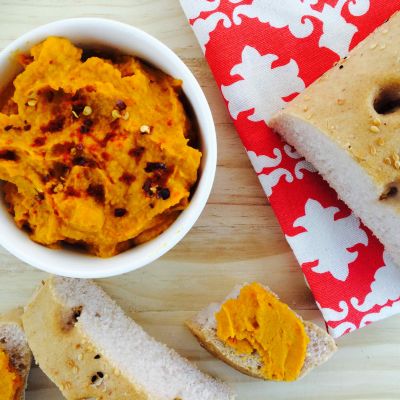 Vegetarian Options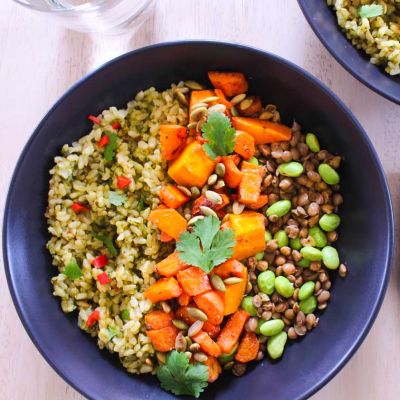 Christmas