Dark Chocolate Truffle Balls (Low FODMAP)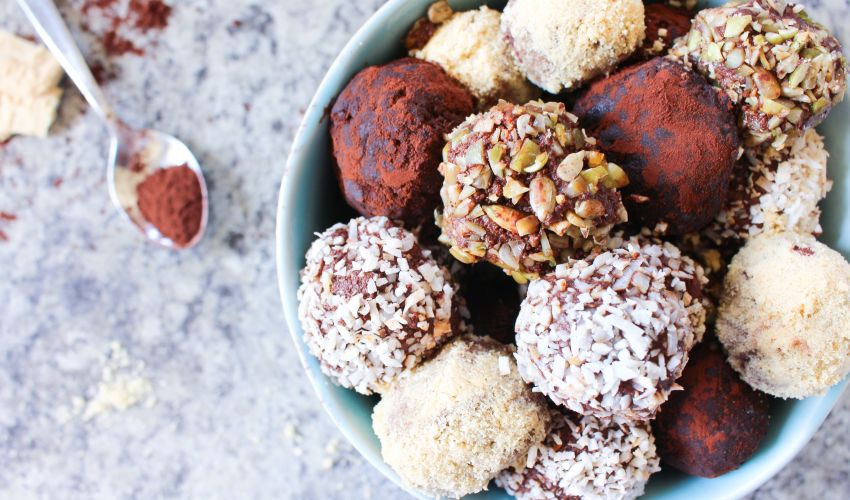 Details
Buying Tips
Gluten Free
Dairy Free
I love chocolate! With Easter just around the corner these dark chocolate truffle balls make the perfect low FODMAP treat. You can adapt the toppings to suit your allergy needs or taste preferences. Just remember that these truffles are chocolate heavy, which means your truffles will only be as good as the quality of the chocolate you use.
Time to make is 35 minutes + 5 hours setting time
Switch back from trace gluten free
Choose a dark chocolate that doesn't contain inulin or high FODMAP sweeteners like inulin, honey, high fructose corn syrup, agave syrup. Also avoid dark chocolate that contains high FODMAP fruit or nuts.
Make sure you use pure maple syrup (low FODMAP) not maple flavoured syrup (potentially high FODMAP).
Make sure the dark chocolate, dried shredded coconut, sunflower & pumpkin seeds, and cocoa powder are gluten free.
Unless you have coeliac disease, then you do not need to worry about being trace gluten free while on the low FODMAP diet. Gluten is not a FODMAP and small amounts of wheat are low FODMAP.
Make sure your dark chocolate is dairy free. Avoiding dairy in these products will help you reduce your lactose intake if you are on the low FODMAP diet.
NUTRITION
i
Nutrition Per Truffle Ball:
INSTRUCTIONS
Chop the dark chocolate into small pieces and place in a bowl with the coconut oil (melted), vanilla essence, and pure maple syrup. 

Place the rice milk or coconut milk in a small saucepan over low heat, until the milk starts to steam. Then pour into the bowl. Mix gently with a spoon until well combined and smooth (do not whisk - as this will incorporate air into the mixture).

Cover the bowl with cling wrap and allow to chill in the fridge for 4 to 5 hours (we need the truffle mixture to set).

Just before you roll your truffles, toast your desiccated coconut for 1 to 2 minutes over medium heat, until lightly golden. Remove the coconut and toast your pumpkin and sunflower seeds for 2 to 3 minutes until golden. Finely chop/crumble your desiccated coconut, toasted seeds, and vanilla biscuits (I used homemade). Place the desiccated coconut, toasted seeds, vanilla biscuits, and gluten free cocoa powder into separate bowls.

Line a tray with baking paper. Wash your hands in very cold water (the colder your hands, the easier it is to roll the truffles). Using a teaspoon, scoop out little truffle balls and roll in the palm of your hands, before placing them on the tray. 

Then decorate by rolling the balls through your choice of toppings. Return the truffles to the fridge for 30 minutes to firm up before serving.
 Storage: These truffles will last for a few days in the fridge.

AUTHOR
Alana Scott

REVIEWED BY
Audrey Inouye (RD)
RECIPE COLLECTIONS
Breakfast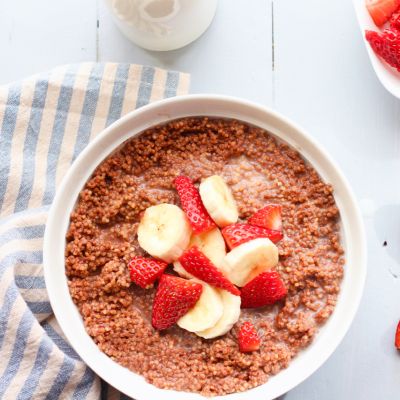 Baking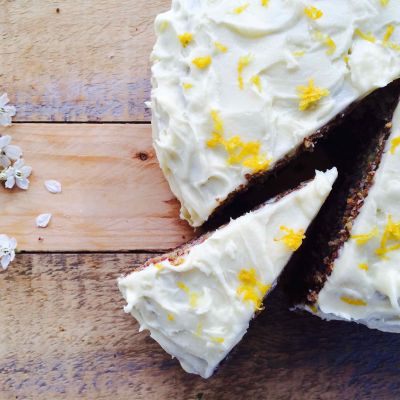 Vegetarian Options